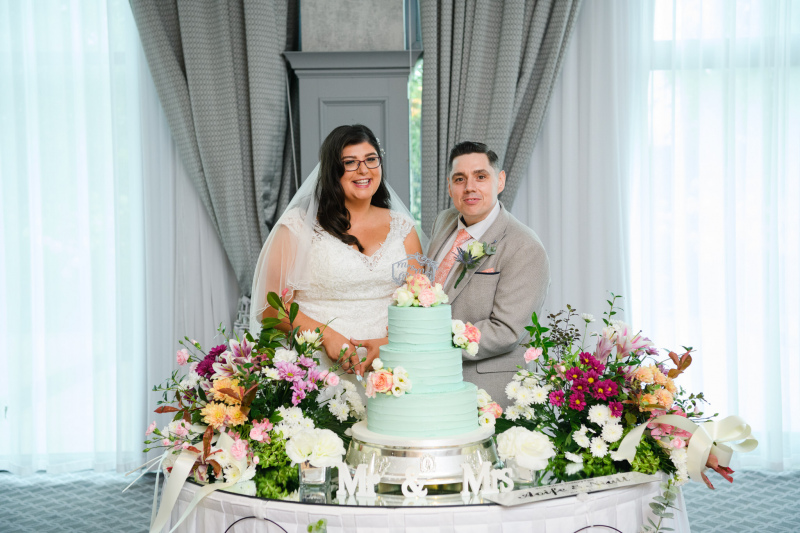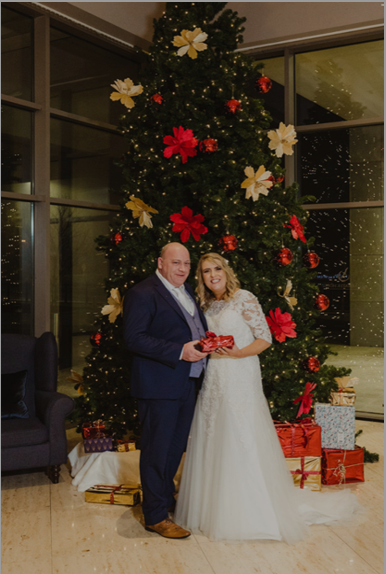 Linda & Garry Conneelly 10th March 2023
From the first email we sent to the Shearwater up until our wedding day, we couldn't fault any of it. From the price to the food to the support from Chloe was exceptional. Chloe was so easy to deal with and professional in every way. Everything seemed so easy and anytime we needed to find out something, there was never an issue and always a quick response. We got a fantastic package and great value for money. On the day of our wedding, we didn't have to think of anything. Chloe had everything organised. We are two weeks married today and people are still taking about the venue and the food. The rump steak beef in particular. A lovely relaxed environment enjoyed by everyone. We highly recommend the Shearwater.
Sandra & Kevin 10th December 2022
"Hi Chloe,
Thank you and all the staff so much for our fantastic wedding, everything was just perfect, everyone loved the food. We are so glad we chose shearwater for our wedding; we really couldn`t fault anything"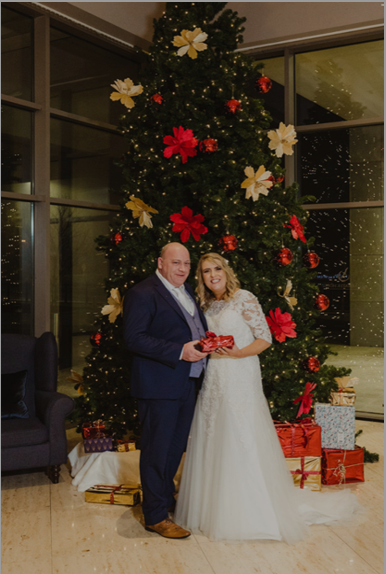 P.J. & Trish The 9th of September 2022
"We just wanted to say thank you so much for all of your help and advice around the build up to our wedding and all your help on the day itself.
You made sure everything ran so smoothly and we had a brilliant time from the moment we arrived in the hotel.
All of our guests had a great time and were all so impressed with everything at the hotel.
Thank you so much to yourself and all the staff at the hotel for making it an unforgettable day for us"
Carmel & Patrick 16th September 2022
"Just want to say a huge thank you to you and all the staff at the Shearwater Hotel 💞, you went above and beyond to make our wedding day so special xxx
All our guests are still talking about the hotel and how beautiful it is ❤️, a few have even talked about booking a weekend away, the food was just exceptional on the day, was highly complimented for its flavour and was commented on by most that was one of the best wedding meals ever had at wedding......
The staff were all so accommodating and friendly on the day ❤️ the floor staff in the function room are a credit to you and your organisational skills 🥰🥰
A special thank you for the beautiful sambos in the resident's bar, they were devoted, especially by me 😉😉🤣, it was a lovely and unexpected touch and both myself n paddy are very grateful xxx"
Shane & Rebecca 2nd September 2022
"The shearwater was an amazing venue for our wedding! They went above and beyond for us in every aspect! We would like to thank Chloe, Estella and Ruth for everything over the past 2 years of planning! The staff was amazing with not only us but with all our guests and couldn't do enough to help. The food was fabulous and everyone was commenting on how amazing the ballroom was and also the bedrooms. We would recommend the shearwater to any other couple for their wedding reception"